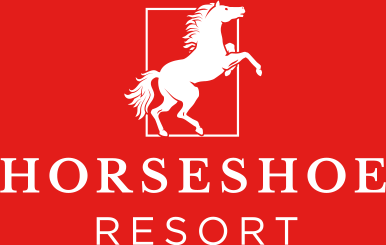 Relaunching 4 seasons of adventure.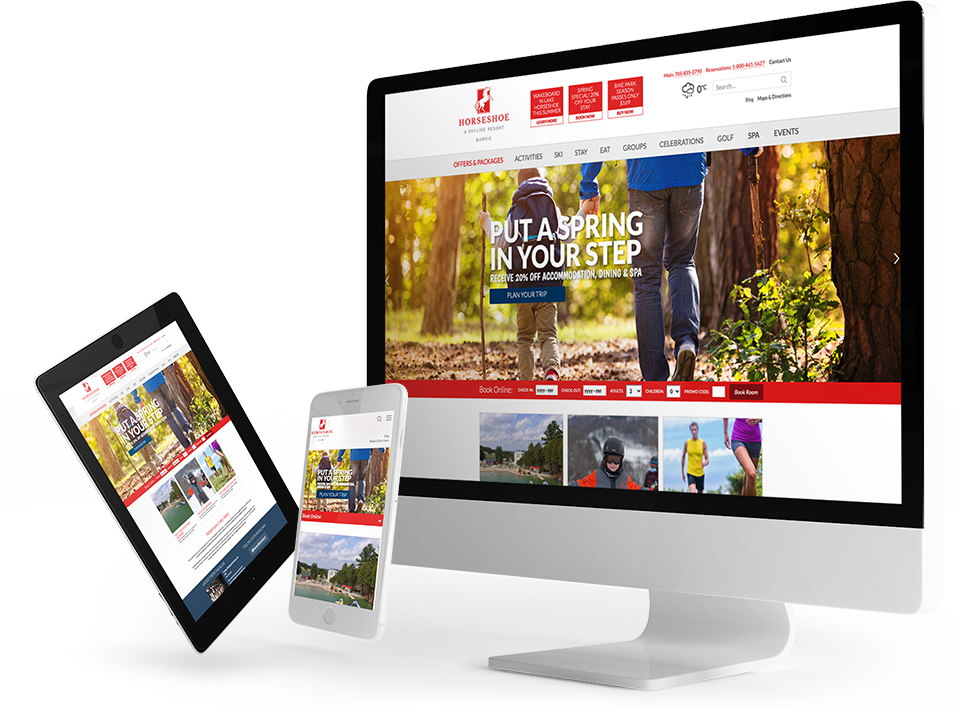 Project Background
The first of many collaborations with our agency partner, Kuration. Driven out of the necessity for an updated and responsive content management system (CMS), Horseshoe Resort's parent company Skyline Investments engaged us to build and migrate a number of their websites out of a dated, proprietary CMS.
Because the ski season was fast approaching, we prioritized Horseshoe as the first site to launch with the new system.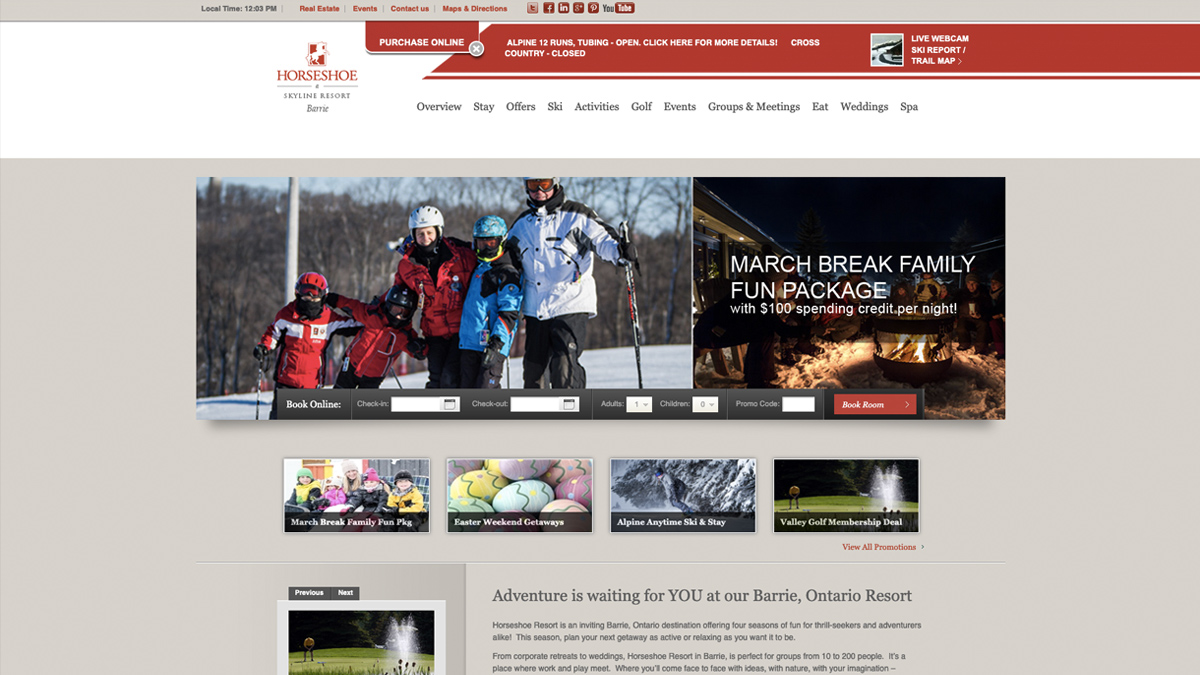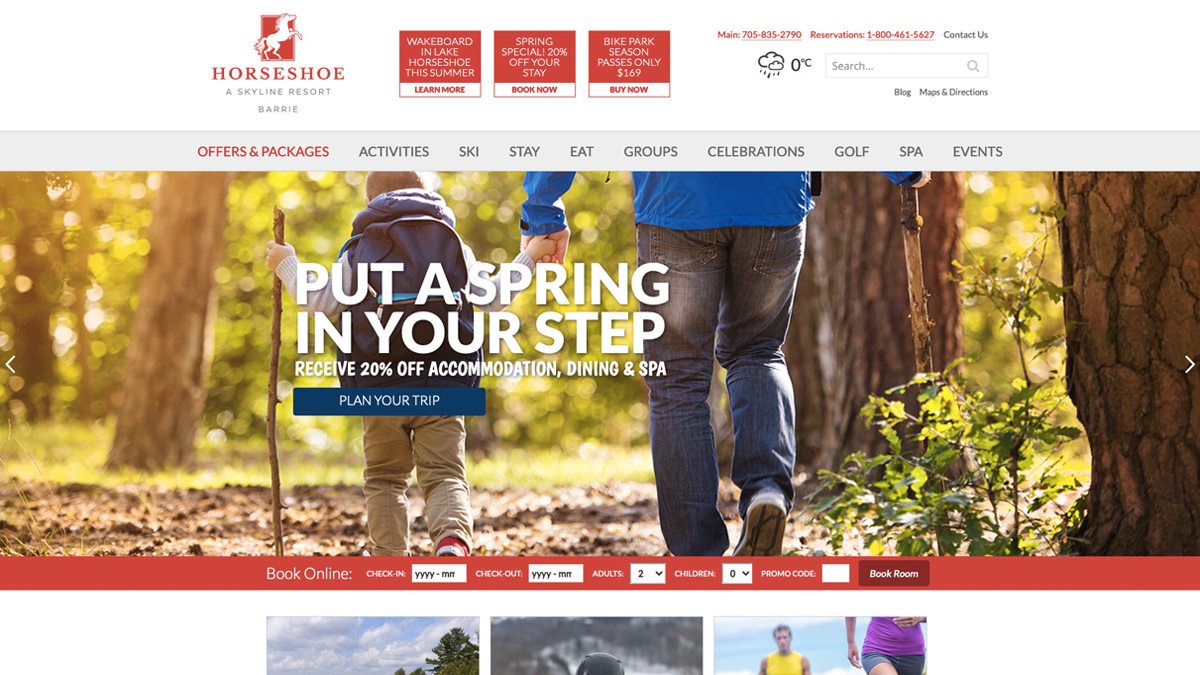 The challenges
With a limited budget, we weren't able to design customized sites for each of the resorts we needed to update. Instead, we needed to find a solution that would work across three very different sites with very different needs.
This project set the stage for a lot of highly customized themes we've created for clients over the years.
After an in-depth content audit that ranged from downloading Horseshoe's entire original site to parsing the site map and internal linking structure, we were able to determine the key functionality required by users of the site – including developing a fully customized theme that allowed us to mix and match the right elements.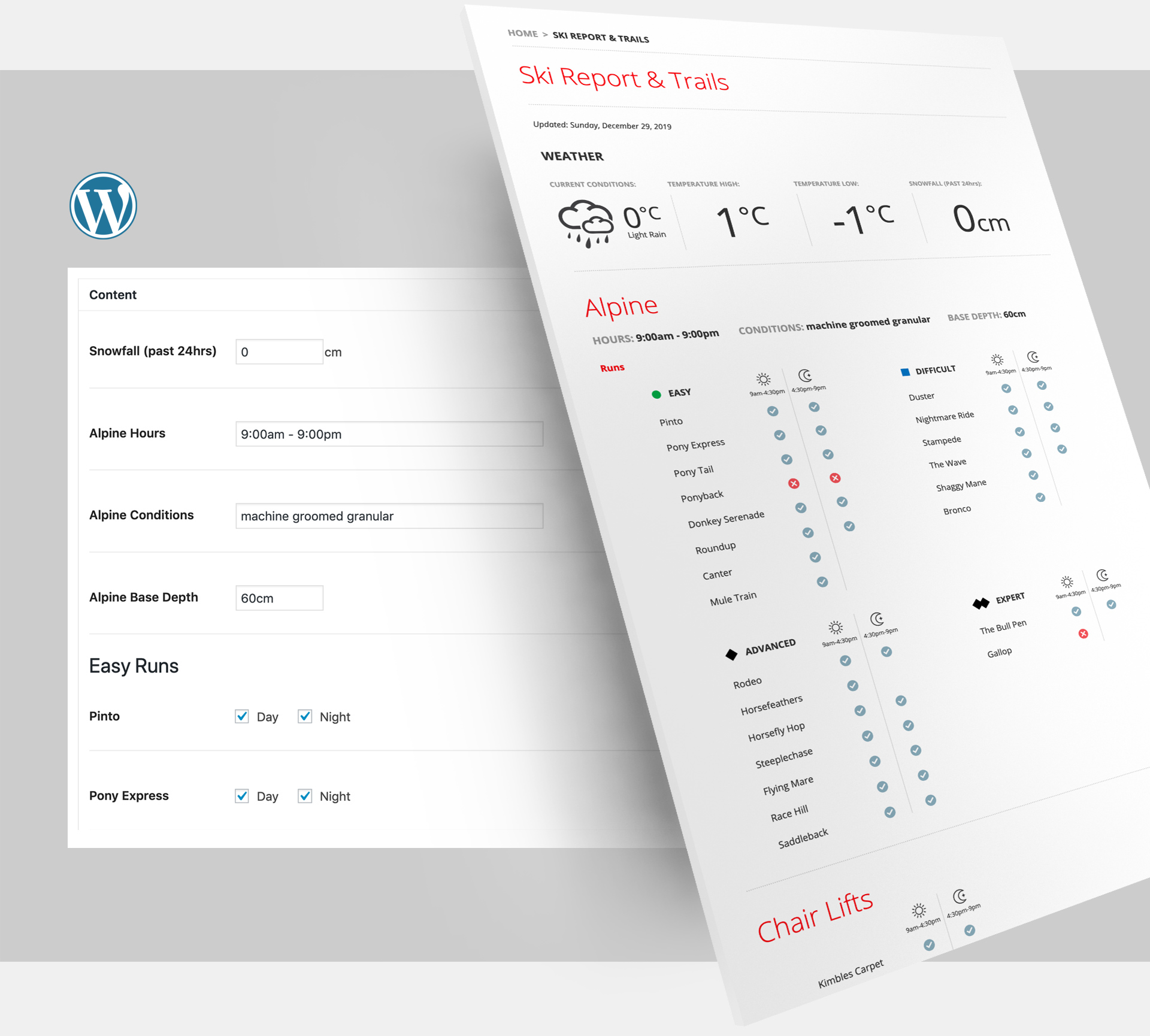 What the audience wants, the audience gets
Each website we designed for needed its own particular features to satisfy the needs of the site's visitors. For Horseshoe, we helped them develop a number of use cases for the website, including who would be visiting it, why, and what they would need to see there.
From there, we factored in the functionality they would need to provide the right information to their audiences.
With this plan in mind, we created an easy-to-update template that gave Horseshoe's team the ability to change key information to make sure their customers knew what to expect on their planned travel day.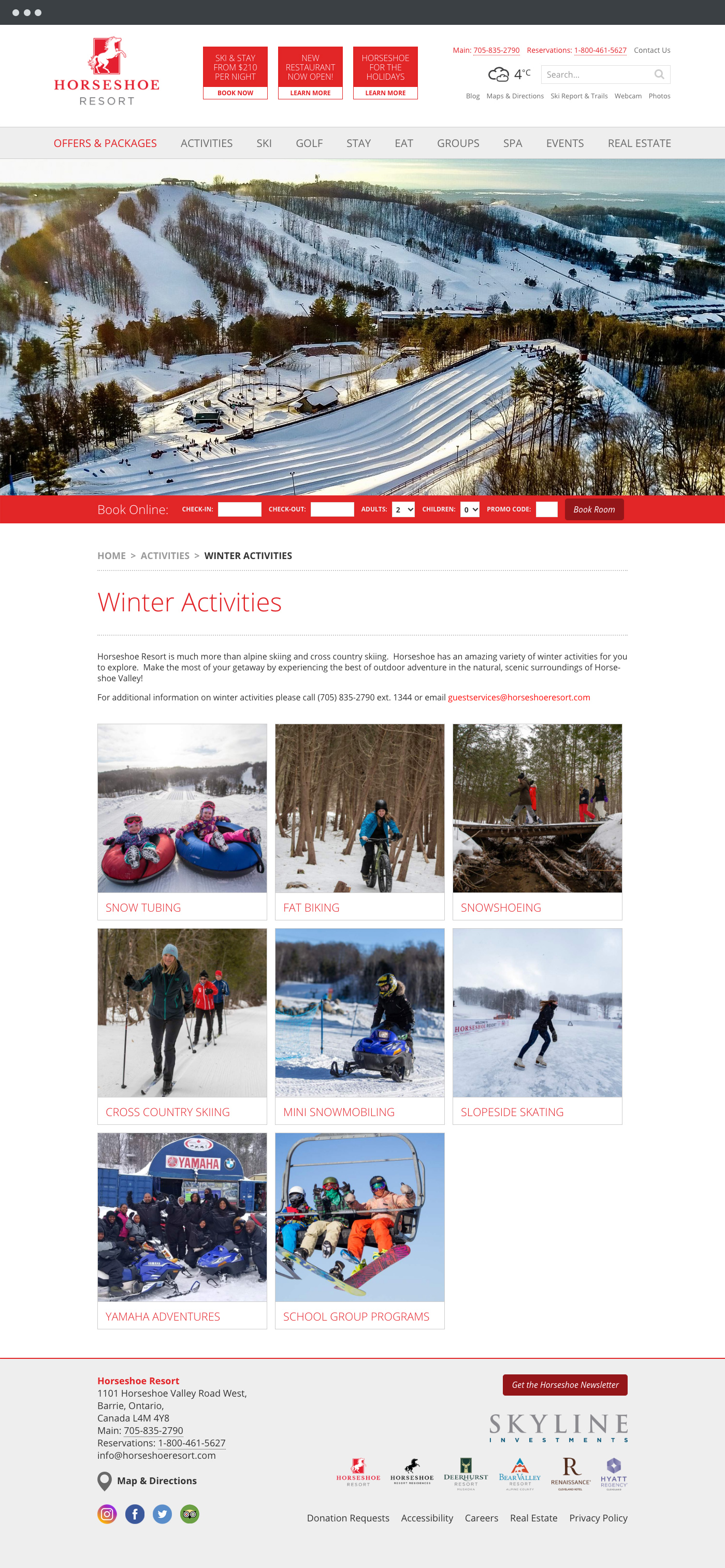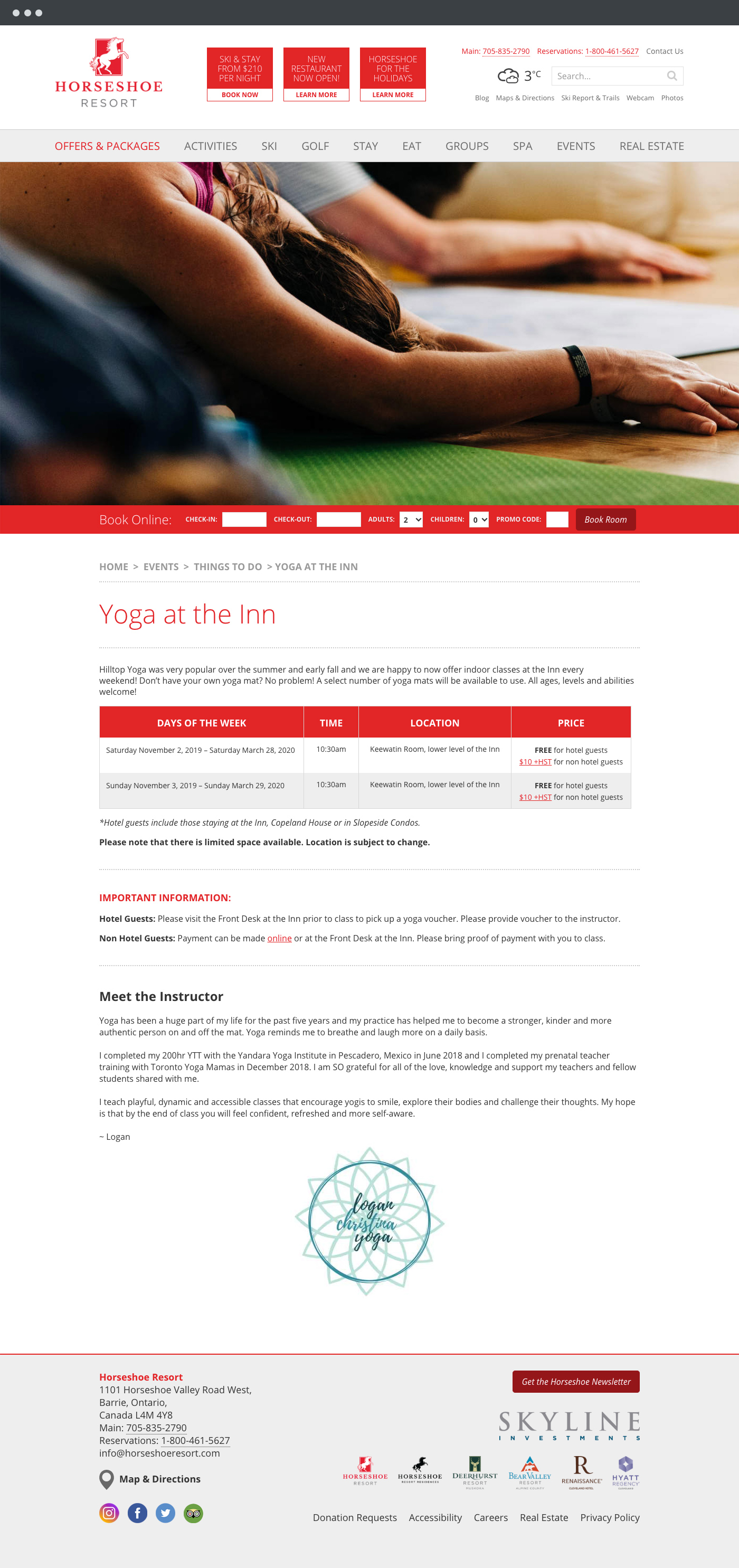 All-inclusive design
Skiing isn't the only activity available at Horseshoe or some of the other resorts, so the design we provided included additional templates for visitors to get the information they needed to plan their day, including the Inn's workout options, spa facilities, or room profiling and booking.
Our comprehensive design allowed their booking technology to plug right into the website, increasing the ease with which customers can book and pay for their stay. Working with their providers, we re-skinned the booking engines (e.g. tickets, hotel rooms, etc.) to match the rest of the brand and site design, and set up tagging to monitor these e-commerce purchases and behaviours.
For at home and on-the-go
Providing a mobile-friendly experience was one of the key priorities we identified, as tourists and visitors are often using cell phones to navigate their trip. We optimized the site for responsiveness and ensured each key feature was fully available on mobile for easy access.