Creating a Spectacul'r Web Experience.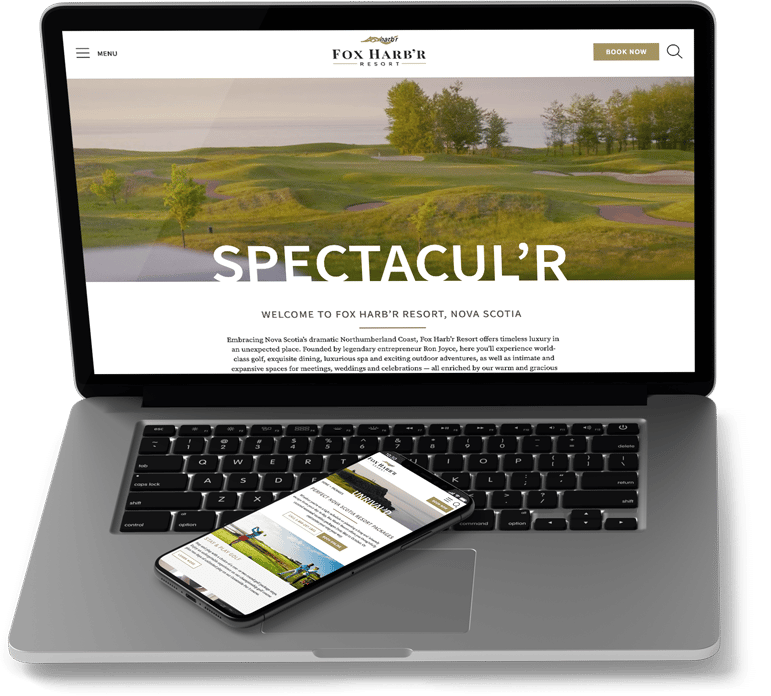 Project Background
Fox Harb'r, a luxury resort and vacation destination in Nova Scotia, came to us hoping to match their online presence with their in-person experience.
With a luxury vacation experience, everything has to be just right, from dining and lodging to atmosphere and amenities. In the best cases, this experience extends out to touchpoints as early in the visitor journey as exploring the resort online and booking rooms through the website.
Along with our agency partner Kuration, we took that luxury feeling and applied it to their website, elevating the digital experience with all the small touches a visitor expects as they plan a high-end resort vacation.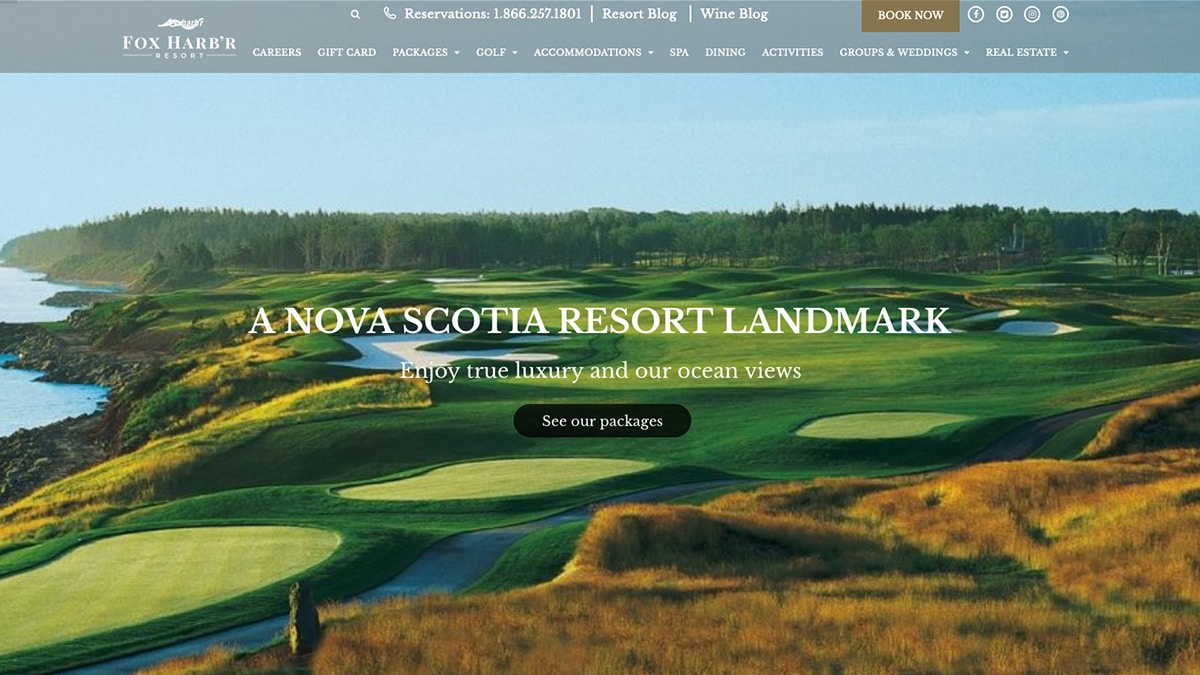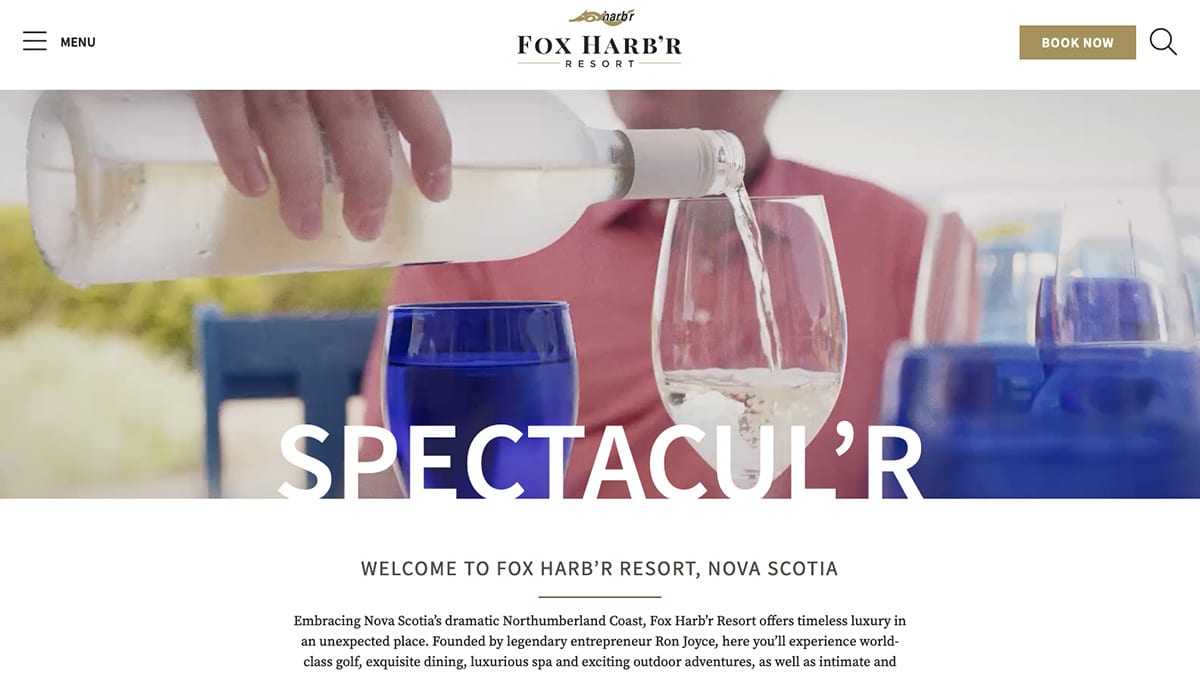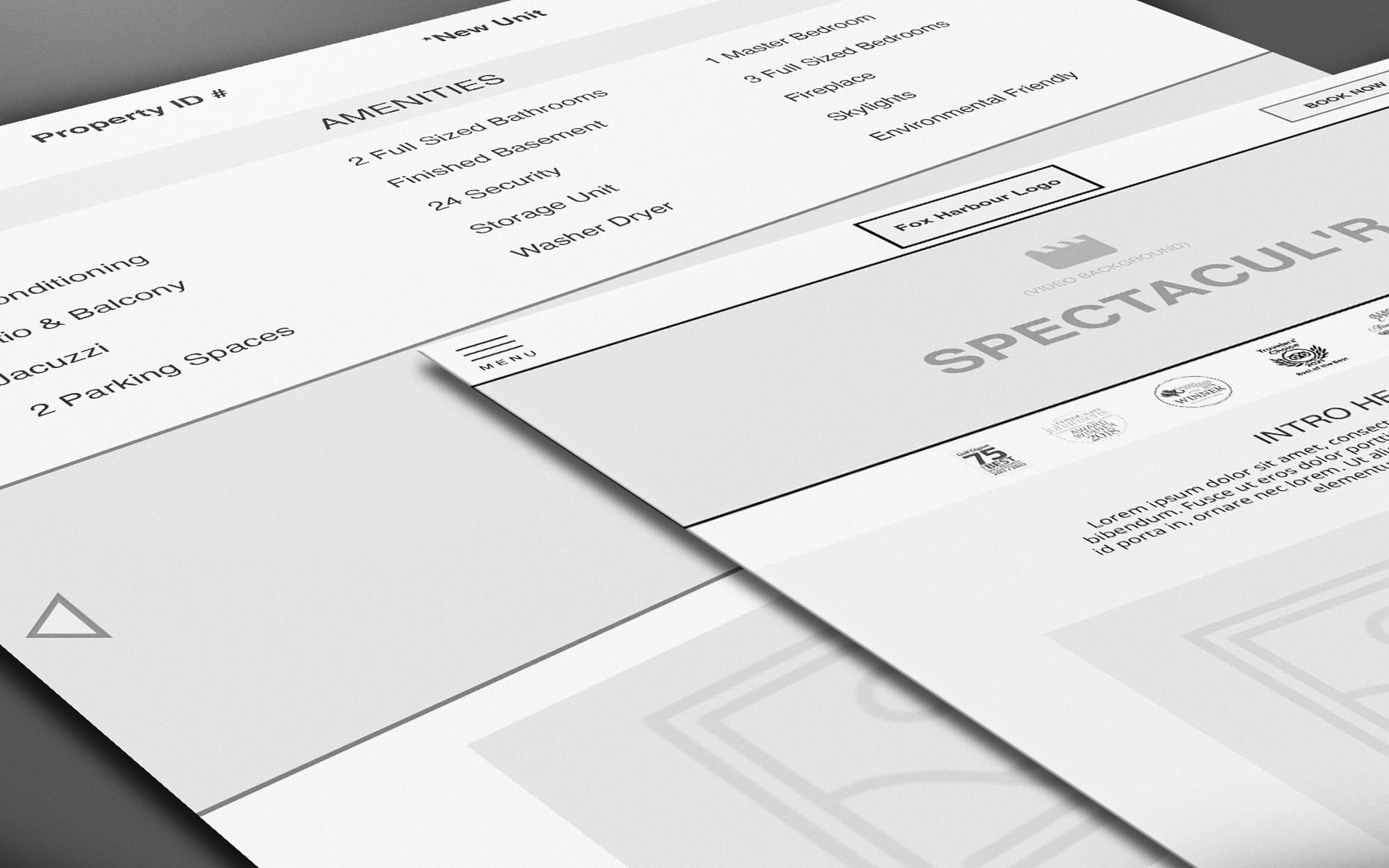 Custom WordPress Framework
Fox Harb'r had goals to update their existing site, elevate the existing look and feel, and create a streamlined user experience that would spotlight their offerings and provide an easy way to navigate the site. To accomplish all of this, we needed to design and build a new, custom WordPress website, including some of the technical architecture.
Content and Branding Updates
In making these changes, major content updates were required. After taking an inventory of the current images, copy, and links, we set about implementing Fox Harb'r's vision. With over 100 pages on the site, it was no small task. We created templates for everything from thank you pages, to suite and room descriptions, to restaurant menus.
The use of apostrophes throughout the site page titles is a key part of Fox Harb'r's brand look and feel. We used this motif throughout the site to visually represent the brand's commitment to "luxury without pretension."

Expressing Luxury
Taking a leap from their inspiring photography, we allowed the resort to speak for itself with every feature image and carefully-placed graphic. Our new page layouts and design allowed the imagery to shine, while increasing copy visibility and providing greater clarity on what the visitor could expect.
We also redesigned the restaurant and spa menus to feel simple and elegant, letting the offerings speak for themselves with thoughtfully spaced items imitating physical fine dining menus.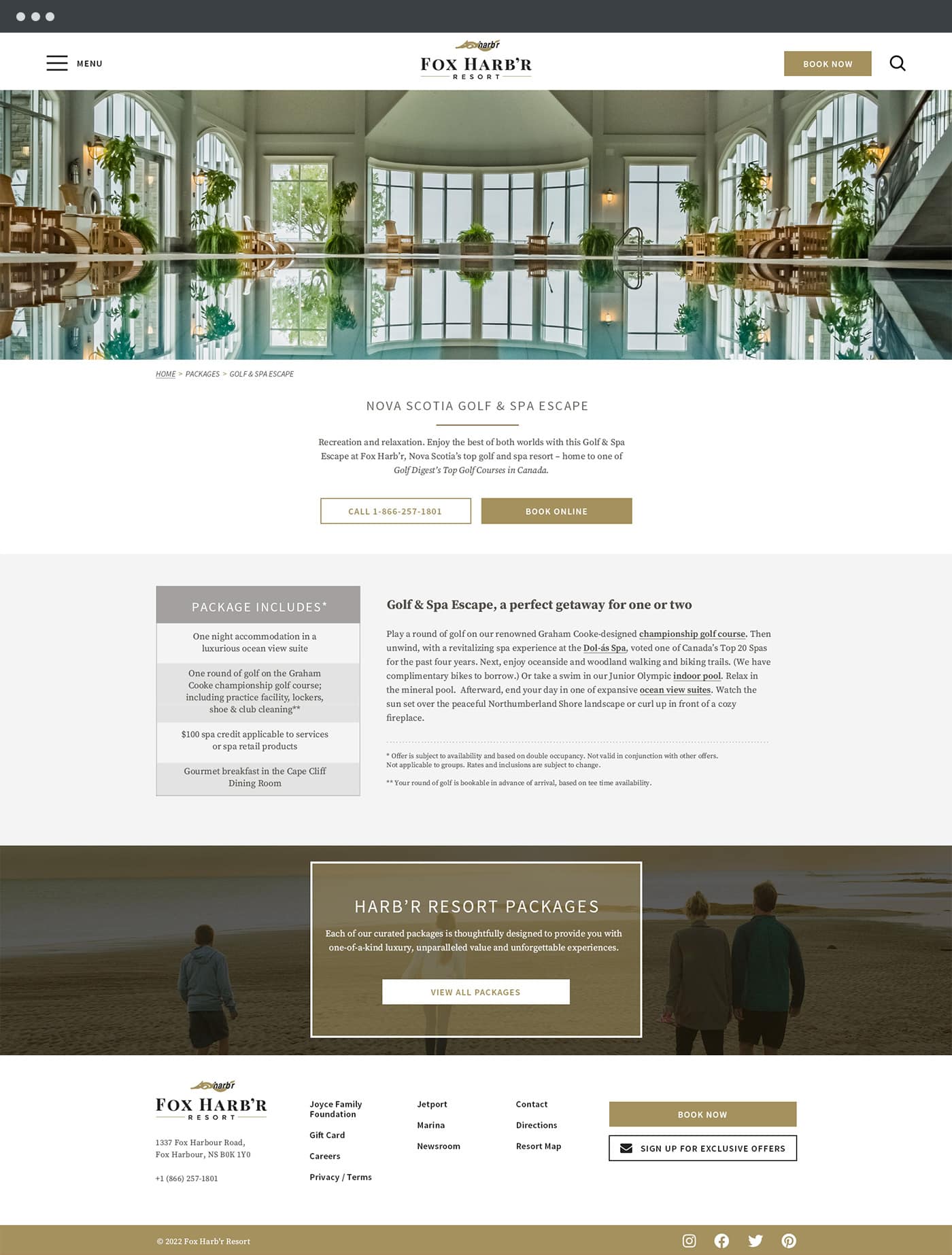 Modern Features, Future-Proofed
A great design doesn't mean anything if you can't keep it that way. We future-proofed their website with drag and drop elements so Fox Harb'r could easily spin up pages and add new content as their business needs evolved.
We set them up with video demos to recreate almost any page and design element on the site. This way, the thoughtfully crafted page design and motifs would be maintained while giving the flexibility to change the site as new offerings needed to be added.