Unleashing creative superpowers.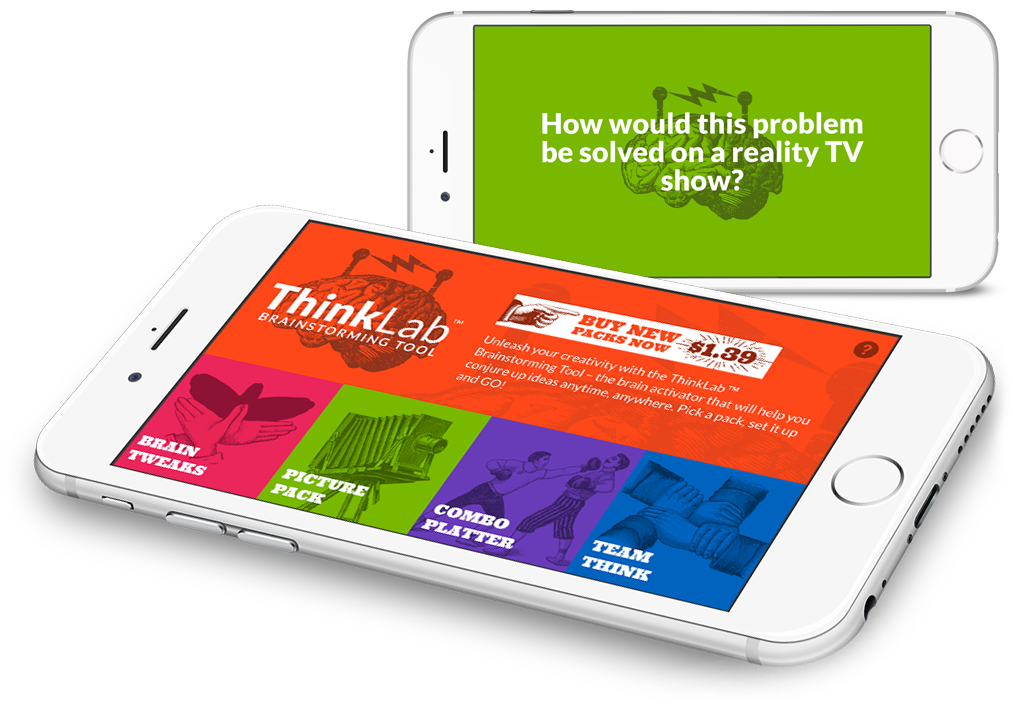 Project Background
Combustion is a corporate training company that specializes in helping employees develop creativity, presentation skills, and more.
With an impressive list of repeat clients, Combustion always left its sessions with clients wanting more. To fill this gap, they enlisted us to help them continue to provide value following on their training sessions.
Creativity on-the-go
Clients wished they had Lesley, the head of Combustion, in their pocket. So we made it happen.
The app centres around helping the clients continue to think in the way Combustion taught them during the sessions. One of the key ways the app enables this is through regularly released content packs that stimulate creativity.
Keeping creativity fresh
With three different types of content packs to choose from, users would be walked through different thought experiments depending on what they wanted to achieve.
Because Combustion wanted to make sure the app would stay fresh by releasing new content on it from time to time, we built a content management system (CMS), connected to a purchasing system, that would allow them to easily release new content packs.