A trading post for the 21st century.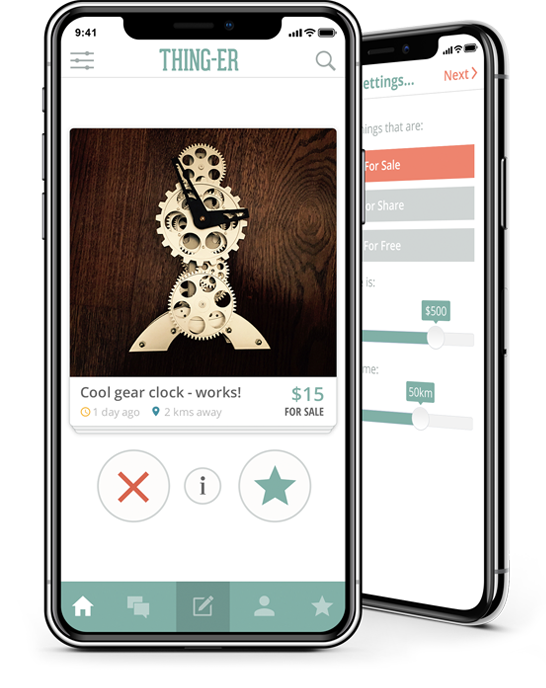 Project Background
THING-ER – a cross between Craigslist's marketplace and Tinder's easy swipe interface – is meant to provide users within a hyper-localized area the ability to discover, trade, rent, and sell almost anything.
The team from THING-ER engaged us at an early stage to provide full design assistance, which included everything from their logo design and custom iconography, to a tappable demonstration of their app that they could show to potential investors.
Designing the look and feel
Understanding that THING-ER's audience is a particular demographic – students, young professionals, people who value local community – we wanted to keep the design approachable and a bit quirky.
With so many types of things available for sale, rent, trade, we wanted to ensure the categories were represented with a consistent design, as well as matched the look and feel of the brand.
Rapid prototyping
Drawing on our experience and strengths in rapid app prototyping, we developed THING-ER user journeys and the design elements into a tappable mobile demonstration they could use to explain their concept to early investors.