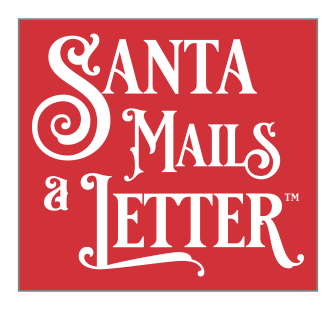 Helping Santa spread some holiday magic.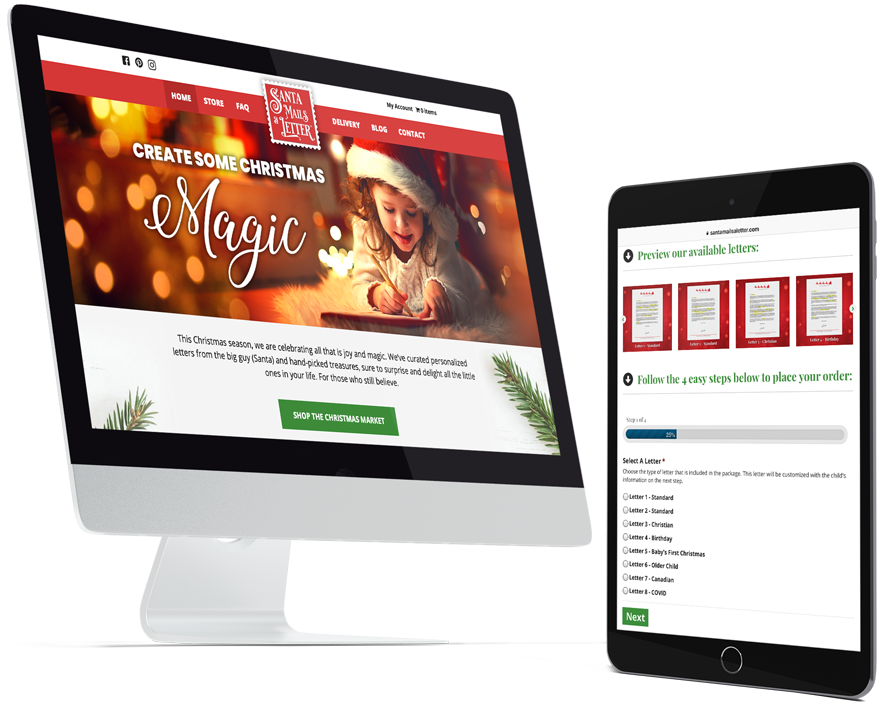 Project Background
After seeing our work for Children's Wish Foundation, Santa Mails a Letter came to us looking for a full new web design concept with an ecommerce twist.
We couldn't say no to Santa – especially as we were in the middle of a project for Santa's Village!
Challenged with a number of 3rd party tools and services to create this fully-fledged ecommerce site, we took to the drawing board with our favourite WordPress ecommerce solution – WooCommerce, to make some holiday magic come true.
The nicest experience
Based on just a logo and website concept, are friends at Santa Mails a Letter asked us to build a site that let users create and send customized "letters from Santa" to any children in their lives.
The kids receive a "Nice List" certificate along with a unique letter from Santa and any additional gifts the user signed up for.
Streamlining the process
With multiple packages for the user to choose from, we wanted to make the customization process as easy as possible.
To achieve this, we built a custom solution with the help of WooCommerce, a highly flexible WordPress plugin.
By organizing the information behind the scenes, we were able to give the company and its third parties all the unique information needed to print, package, and ship the gifts easily and efficiently.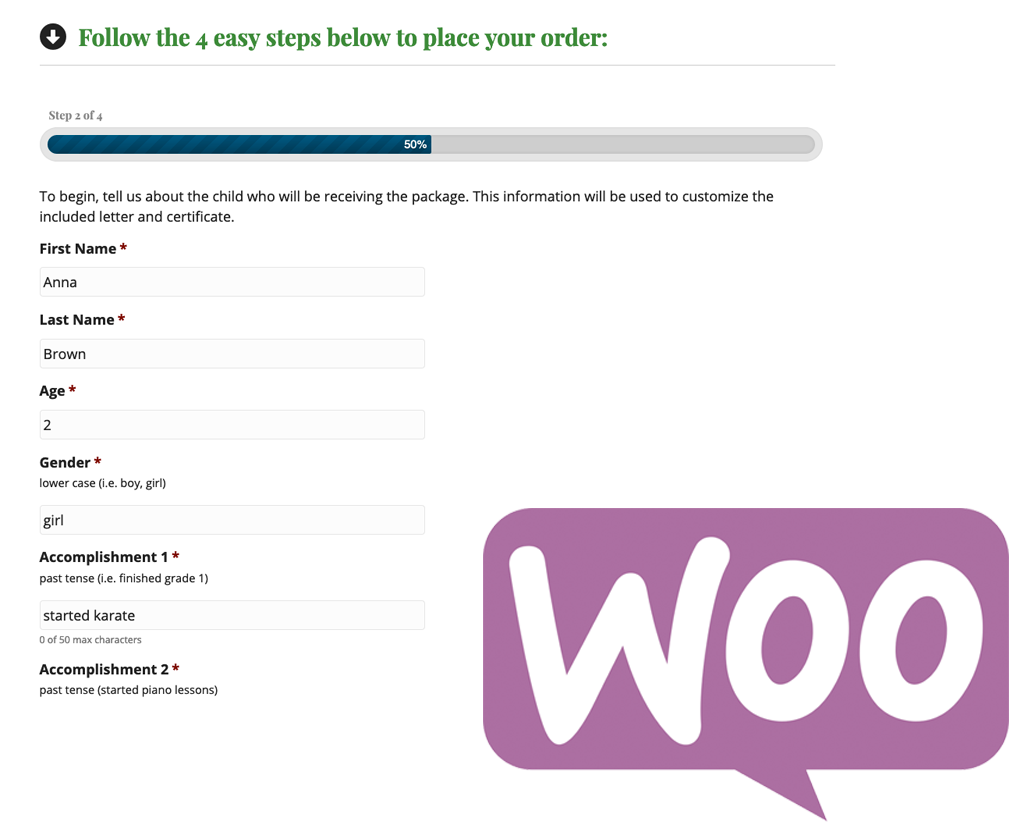 Uniquely yours
With so much customization, we wanted to give users an idea of what the final product would look like.
Through some elbow grease and custom development, we were able to let the user customize and preview their letters and packages directly within the browser, showing the final product in just a click.
Creating little bits of magic
When the company came to us, they had a logo and an idea.
We took it from there.
After some consultation with the client, we developed a tone, look, and feel to bring the experience to life.
Future-proofed Christmases
Every year Santa Mails a Letter will want to change or add to the site, to highlight promotions or make changes to the packages.
We used our favourite site builder tool, Beaver Builder, so we could give the client full control over these changes. As a design studio, we want to enable our clients instead of handcuffing them to using us as a middleman.
With Beaver Builder, they're able to adjust colours, font sizes, preview responsive pages, update and change copy, and more.
What our client had to say in the end
The team at Lush Concepts delivered an exceptional product and service. Their responsive approach made the collaborative engagement a success. They're proactive, insightful, and responsive.