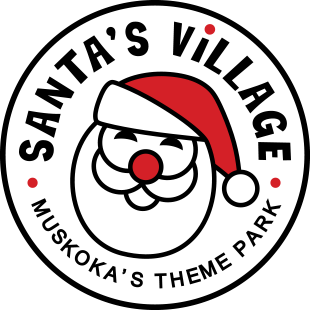 Rebuilding Santa's Village.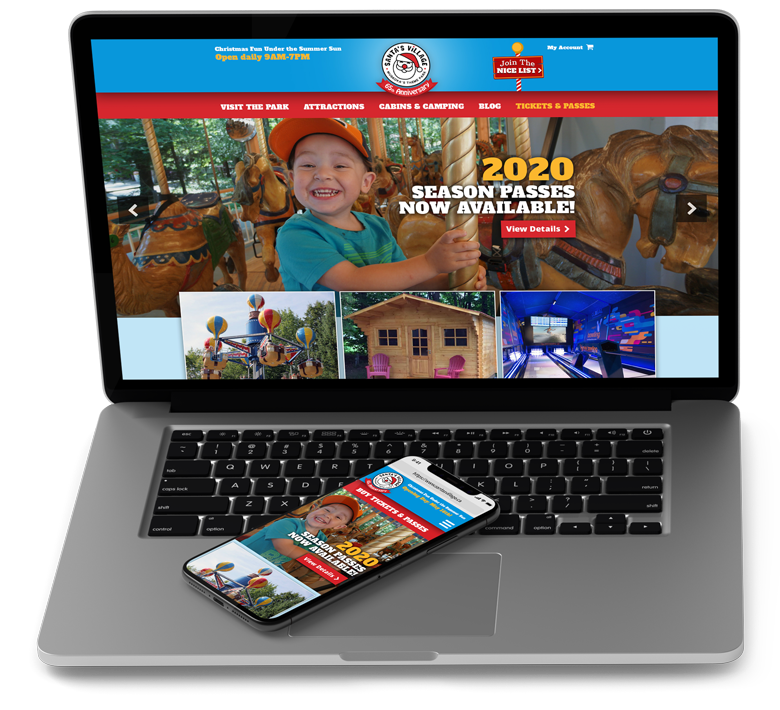 Project Background
Santa's Village, a holiday-themed adventure park in Ontario, came to us looking to improve the performance of their site.
With 74% of their visitors coming from mobile, they knew they needed to update their user experience. And with a combination of in-person and online purchase methods, they needed a more seamless integration across all their technologies.
After coming up with a comprehensive plan to significantly improve the Santa's Village site, we also were engaged to leverage that work and apply it to another of their owned properties, Atlantic Splash Adventure (full case study here).
Why the "Nice List" wasn't so nice
With a mailing list of close to 100,000 subscribers, their site would often crash when thousands of visitors would come to the site during any promotion.
The marketing team would batch their email sends to try to prevent this from happening, but while accommodating the visits, the trade-off meant that optimal send times and other marketing best practices were off the table.
Causing much of this problem was an old visual builder they were using on their site – often used before WordPress Gutenberg came along to make web design more accessible.
Unfortunately, the added code the visual builder inserted caused more harm than good to the user experience, slowing everything down and causing visitor headaches.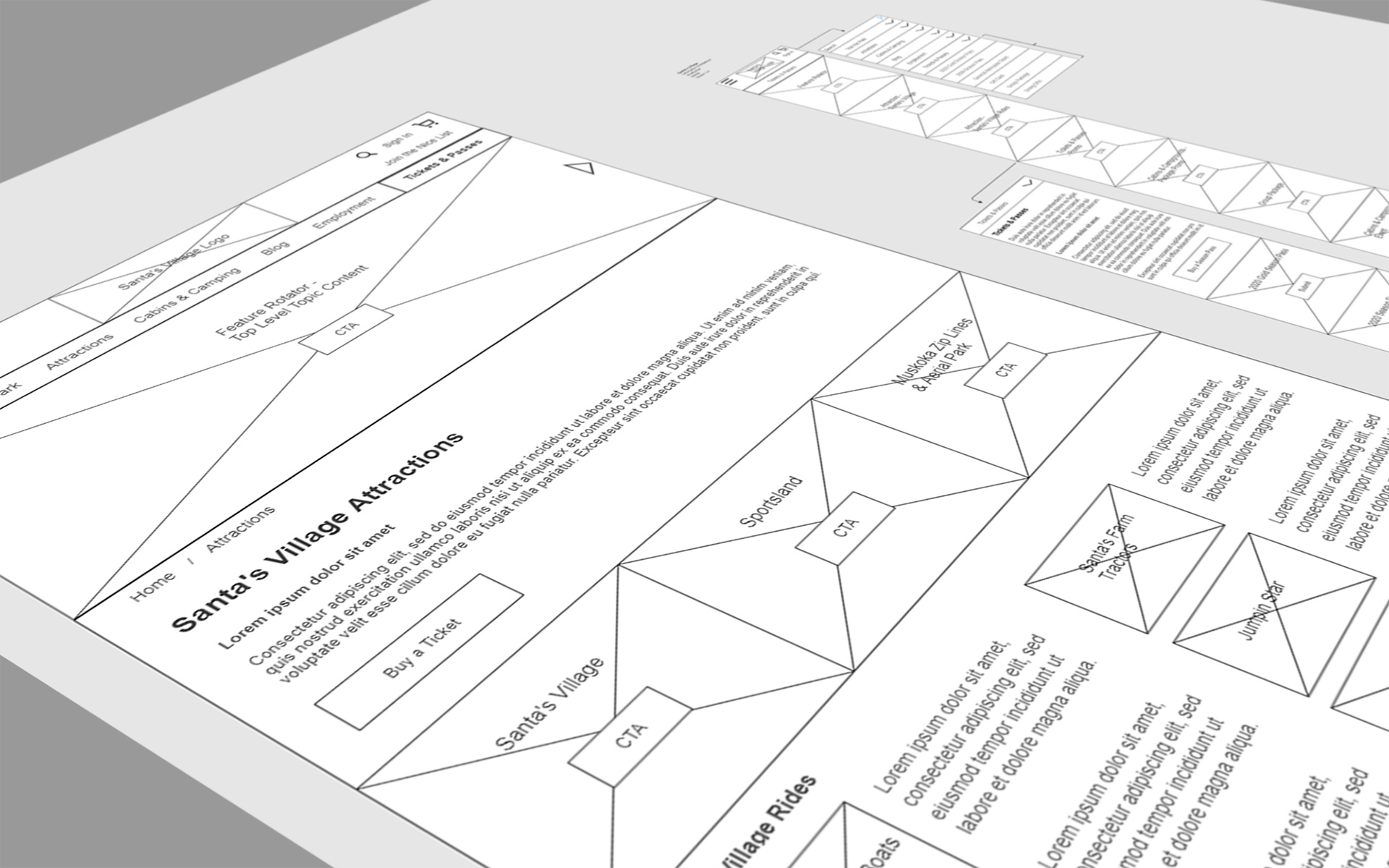 A smoother sleigh ride
By implementing a number of changes to the backend technology – including better integrating their ecommerce tool, migrating to a new hosting provider, and adapting to a mobile-first design – we improved load speed time dramatically.
From a page load speed of 4-5 seconds and a high bounce rate, to 1-2 seconds and a 40% drop in bounces, Santa's Village has a major boost to their visitors and retention since the redesign.
Updating communication
With a short deadline to launch the site ahead of Ontario's first phases of re-opening, Santa's Village realized they needed to put health and safety communications front and centre.
We added new elements to help draw the visitor's eye, and made sure the site had new pages to communicate any new or changing guidelines.