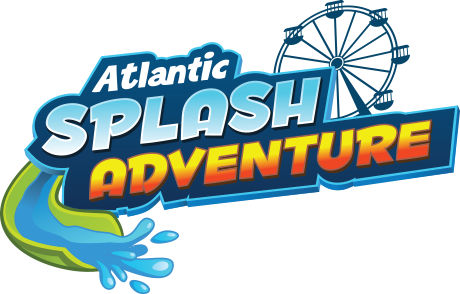 Making a timely summer splash.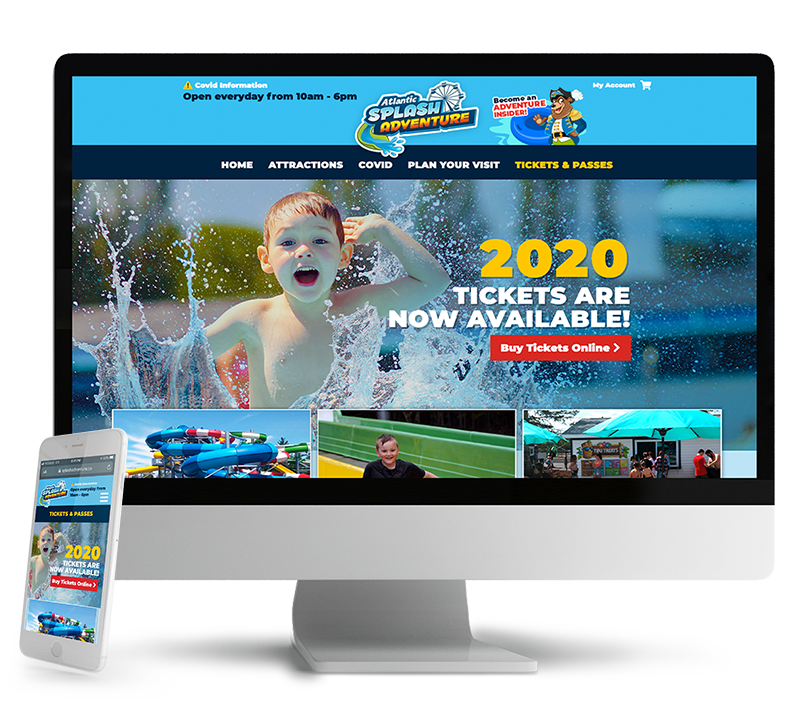 Project Background
With mobile users representing 70% of their total website visitors, Atlantic Splash knew they needed to redesign their website to create a more seamless browsing and buying experience for their on-the-go audience.
When the pandemic hit, however, the redesign took on additional requirements, like creating wholly new pages and elements for health and safety guidelines to let visitors know what to expect.
Luckily, because we design with flexibility in mind, we already had a number of solutions in place that could solve these curveballs. With only a few days of notice we were able to launch the new site in time with the re-opening of Nova Scotia's businesses in summer 2020.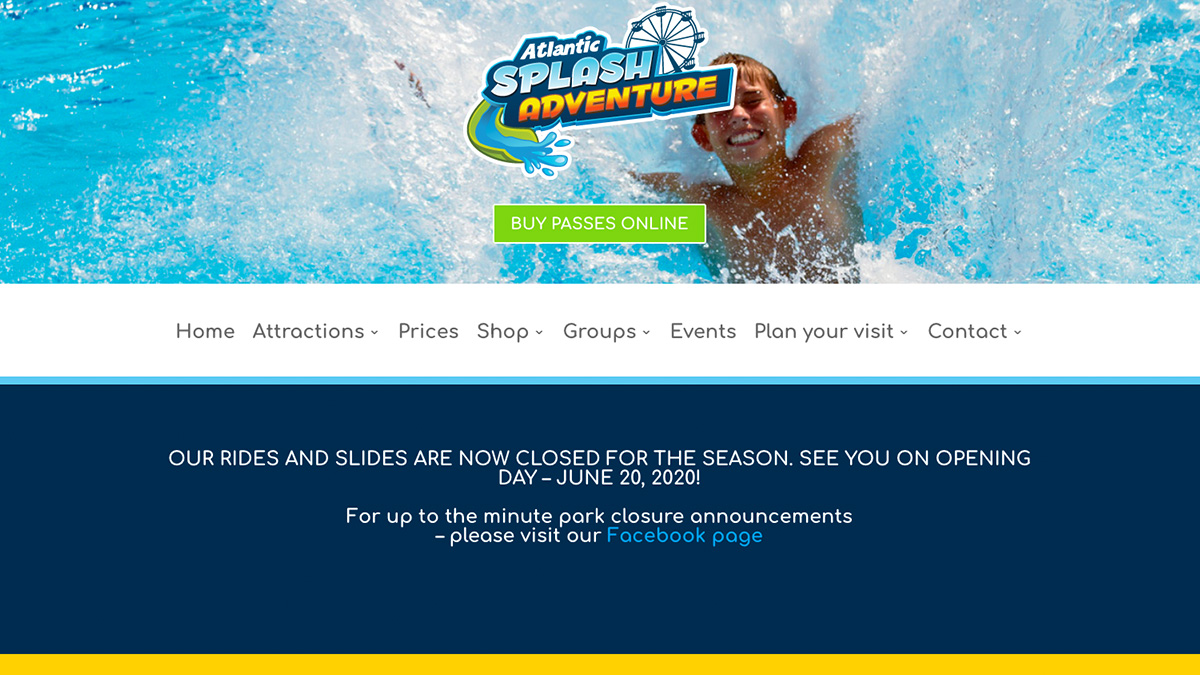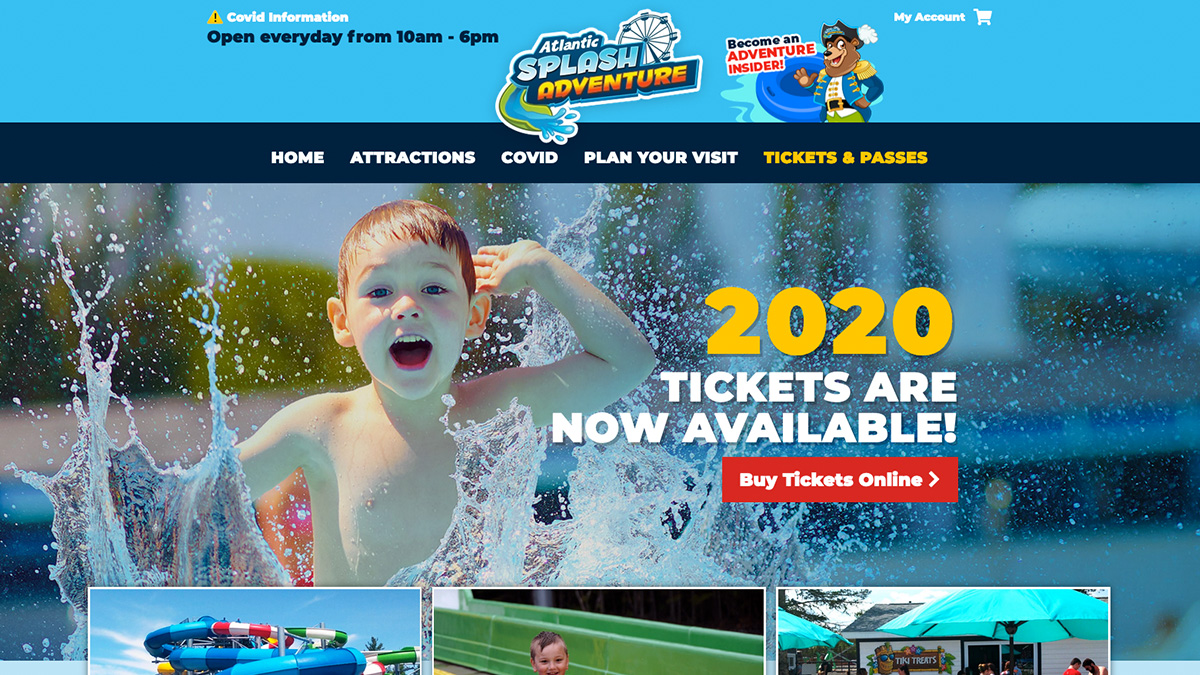 Finding efficiencies
Much like our work with Skyline Investments on Deerhurst Resort, Atlantic Splash Adventure came to us after we were engaged to work on Santa's Village, another theme park with the same owners.
Wanting to leverage the same customized theme and framework for both sites, we designed basic elements that we could customize to suit the unique needs of each site – all while staying within budget.
Understanding ecommerce challenges
A business like Atlantic Splash Adventure requires the seamless integration of in-person point of sale (POS), ticket-reading capabilities, and online ticket sales in order to work.
Previously, Atlantic Splash had been using WooCommerce to manage not just their online sales, but also plug into a 3rd party ecommerce tool that managed their POS and in-park purchases. This was overextending a great tool much past its abilities.
A better checkout experience
In order to create a better checkout experience, we:
migrated the entire site to a new hosting partner that could serve their site faster,
ensured the mobile experience for purchasing was clear and user-friendly,
created a site map and implemented dozens of redirects so customers who bookmarked their favourite rides could still find them.
Communicating during COVID
When Nova Scotia announced its re-opening plans, Atlantic Splash found out they were eligible to open within days.
But making sure their health and safety guidelines were clearly communicated to the public became the number one priority as they readied the park for opening.
To support them, we quickly pivoted a number of elements we had bookmarked for different types of calls-to-action and repurposed them.