Our approach to mobile app design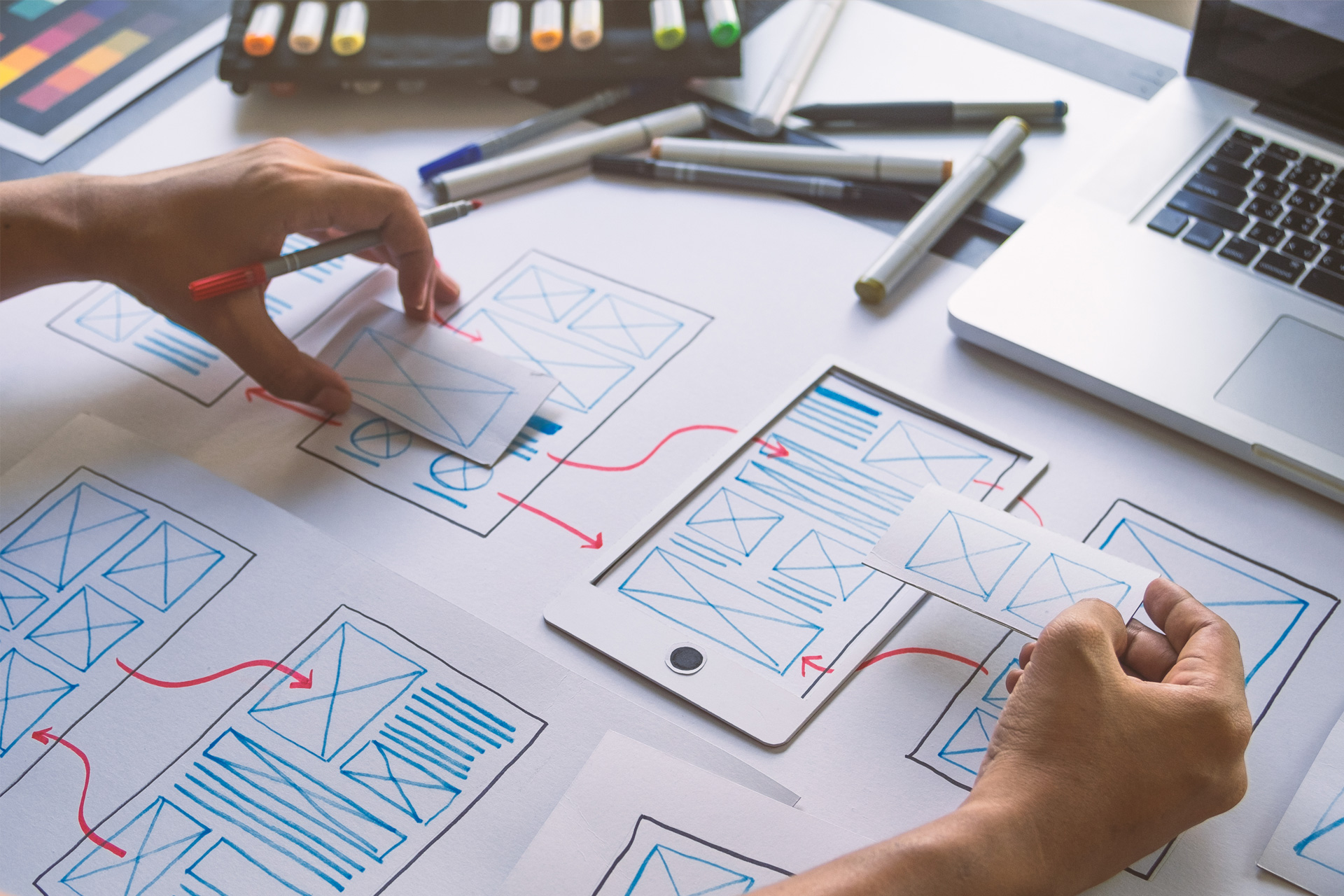 What does it take to design and build a memorable, usable mobile application that users want to return to again and again?
Covering everything from ideation and strategy to technical architecture and future-proofed design, a good development team should take into account requirements across the board.
In this article, we'll walk you through our approach to design and how we've used it to help clients build successful mobile apps to support their businesses.
Our approach
We use a simple approach that ensures our clients understand the scope of work required from minimum viable product (MVP) through to a launch-ready candidate, so they can decide what works best for them.
We run through three key stages: define, design, and develop.
Define
In the first stage, we work with our clients to define the goals, stakeholders, budget, scope, and user requirements. You can't understand the full requirements of a mobile app without getting the 360 degree view on business needs.
On projects like FUEL+ or Combustion, we worked to understand why our client wanted to develop the app in the first place, who it was for, which key stakeholders inside and outside the business needed to be involved, and what future functionality they wanted so we could plan it from the ground up.
Key activities involved in this stage often include market research, competitive analysis, concept and ideation, and defining the technical architecture.
Design
Once we know the goals of the project, we get into the details of where, when, how, and who is involved in the project. We focus on the user experience and any technical integrations needed to support it (e.g. updates in the app store). We also ensure the branding, look, and feel of our clients are woven into the final concept design of the app.
On projects like Sparklr or THING-ER, we started with brand building blocks like logo and iconography and married them with market research from the Define stage to create a consistent look and feel for the apps.
With these clients, we also developed tappable MVPs to make sure the user journey, workflow, and any key user actions worked in the context of the app; for example, account setup, payment processing, and upgrades.
Key activities involved in this stage often include user experience design, rapid prototyping, product design, and e-commerce or payment integration.
Develop
The final part of the process, this is the stage where planning becomes reality. Implementation, testing, and user acceptance are all important aspects of a successful mobile app launch, and we do our best to develop the highest quality app – and do our best to break it – to make sure you're covered.
On projects like Combustion and FUEL+, we ensured the apps were developed with accessible content management systems so our clients could easily update the apps with new content or new offerings post-launch.
Key activities involved in the stage often include user acceptance, coding and development, quality assurance, and implementation and monitoring.
Best practices
Mobile app development involves a 360 degree view of everything from business requirements to user experience and technical implementation. Make sure that no matter who you're working with, you have confidence in their ability to deliver across these areas – because without the marriage of strategy with execution, your app just won't get there. For more tips, check out our blog on picking the right digital design team for your project.
Want to work with us? Get a free project proposal or pick our brain about your new app concept. We love working on exciting new ideas and breathing fresh life into existing apps. Give us a shout!